Telescopic Chute
Telescopic Loading Bellow
Mehrsa Sanat Hooshmand Company has started its activity since 2003 based on the compilation of technical knowledge, design and engineering. The company has extensive experience in the design and manufacture of material handling equipment. Many projects carried out by Mehrsa Sanat Hooshmand Company have been designed and built for the first time in Iran, which are of four types
One of the mentioned machines has been registered as an invention. It should be noted that for the first time in Iran, this company has succeeded in designing, compiling technical knowledge and manufacturing a mechanized loading device for dry bulk materials inside the Mobile Ship-loader, which is currently being used successfully. Is.
This device has also been patented and in the fourteenth period of Kharazmi Young Festival in 2012, it has won the first place in the design and development section. Since the knowledge of making this device was monopolized by three countries, so this company was able to receive the certificate of technological capability from the organization of the Center for Scientific and Industrial Research by localizing the device. In addition, electric cylinders and scrubbers and samplers made by this company have been working and used in Gol Gohar 2 and Gohar Zamin projects since 2012, before which they were imported from abroad. And most of the company's products have been inspected and approved by Pamidco.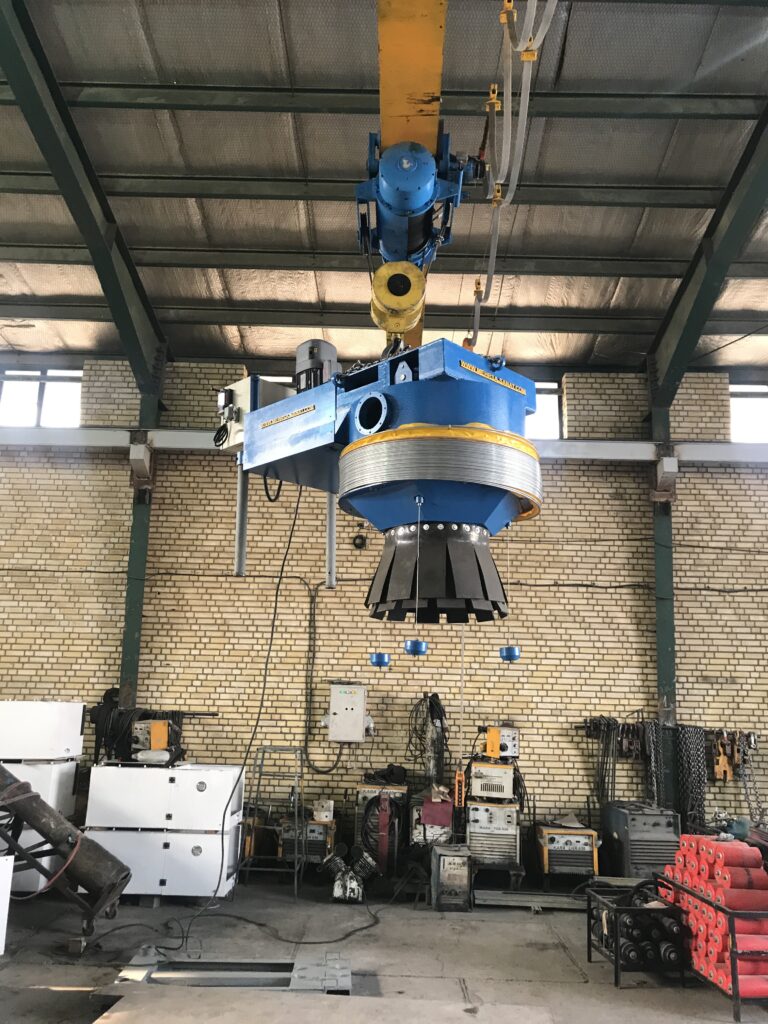 In designing and manufacturing telescopic shots, the company has taken special measures, some of which are mentioned below, and we believe that according to the set of design features provided, these shots have a completely reliable and efficient performance. The winch mechanism and the telescopic shot bearing method have a special structure. The company's telescopic shots have a chassis at the top that fits the design of the conveyor or tank chassis and is designed to connect to it. Tow rope has been used instead of chains to connect shot pieces because chain systems have problems such as the chain getting stuck in the shot modules when assembled. Shrink retractable parts are designed and manufactured repetitively (modularly) to minimize the variety of spare parts and wear and to facilitate replacement and repair.