About US
Mehrsa Sanat Hooshmand co.
More than 20 years history activity in :
Design , Engineering and Technical knowledge development
Company Name: Mehrsa Sanat hooshmand
Year of Foundation: 2003
Registration Number: 203892
Activity Area: Design, Engineering and Machine Manufacturing
Chairman: Mehrdad Sarkar Hosseini
Number of Shareholders: 3 Persons
Number of Personnel: 30 Persons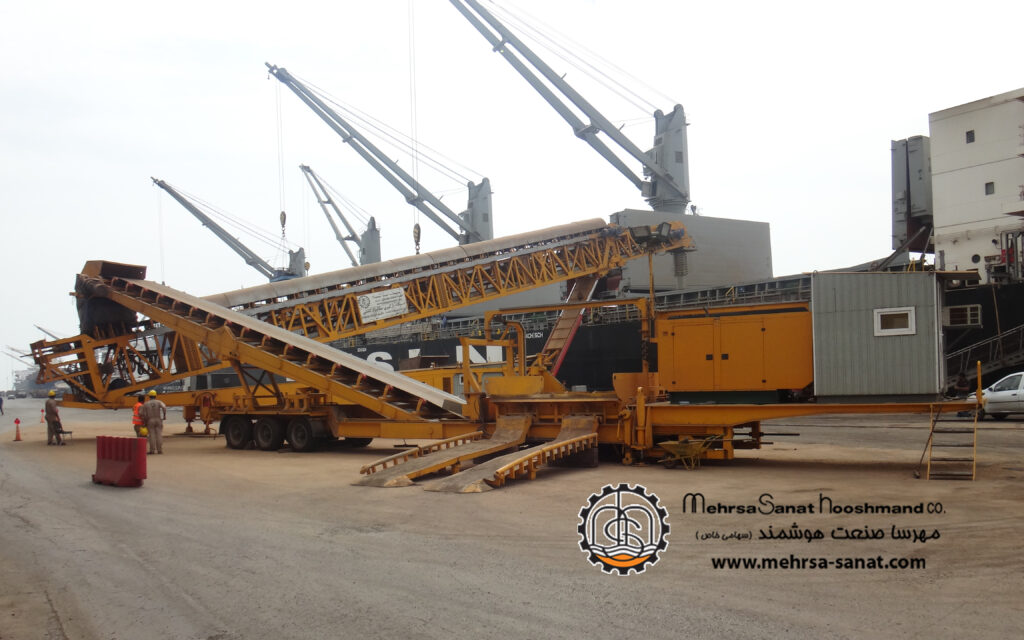 Design, Engineering and Technical Knowledge Development
Design and Manufacture of :
Bulk Material Handling Equipment
Mobile Ship Loader
Truck Unloader
Offshore Cranes and Rail mounted Equipment
Car Balers and Metal Waste Compactors
Drum Baler
Electrical Actuators ( Electric Cylinder )
Telescopic Chote 
Mehrsa Sanat Hooshmand has started its activity based on design, engineering and technical knowledge development since 2003. This company is one of the few machine manufacturing companies that has the ability to work in different fields such as hydraulics and pneumatic, electrical and control, automation, accurate machining and computational analysis of structures by Finite Element Method (FEM) simultaneously.
A lot of completed projects by Mehrsa Sanat Hooshmand Co. have been designed and manufactured for the first time in Iran which can be referred to design and manufacturing of "Automatic Sampler Machine for Oxide and Product lines in Steel factories".
Some of the projects of this company have been registered as inventions by Iran Intellectual and Industrial Property Office, such as design and manufacturing of "Automatic Bucket".
This company has designed and manufactured "Mobile Ship Loader" for the first time in Iran by its own technical knowledge development.